Fulcrum Pilot Program
REAL-TIME DATA + PERSONALIZATION = REVENUE
The Fulcrum Pilot Program has been developed exclusively for forward-thinking CMOs and Agencies who have the desire to optimize their relationships and revenue with customers as well as generate increased efficiency with their marketing channels. We will have your account up and running within minutes — immediately displaying real-time data on your customers.
The Pilot Program consists of the following:
SPECIAL PILOT PROGRAM ONBOARDING PROCESS
With our consigner onboarding process, our team will actively manage the majority of the setup process and proactively structure custom settings within your account. The onboarding process includes:
Complete managed process for account setup
Total client time for full instance setup: 2-3 hours
In-depth website audit
Strategy session to maximize outcomes

FULCRUM PILOT PROGRAM ACCOUNT ATTRIBUTES
The Pilot Program will include a fully loaded Fulcrum Instance with the following core features:
Real-Time First Party Data Collection
Custom Audience Segment Builder
Company KPI Dashboard
Personalization Engine
Multi Channel Attribution Reporting
Five Active Seats
Data Collection and Management, up to 5 million events per month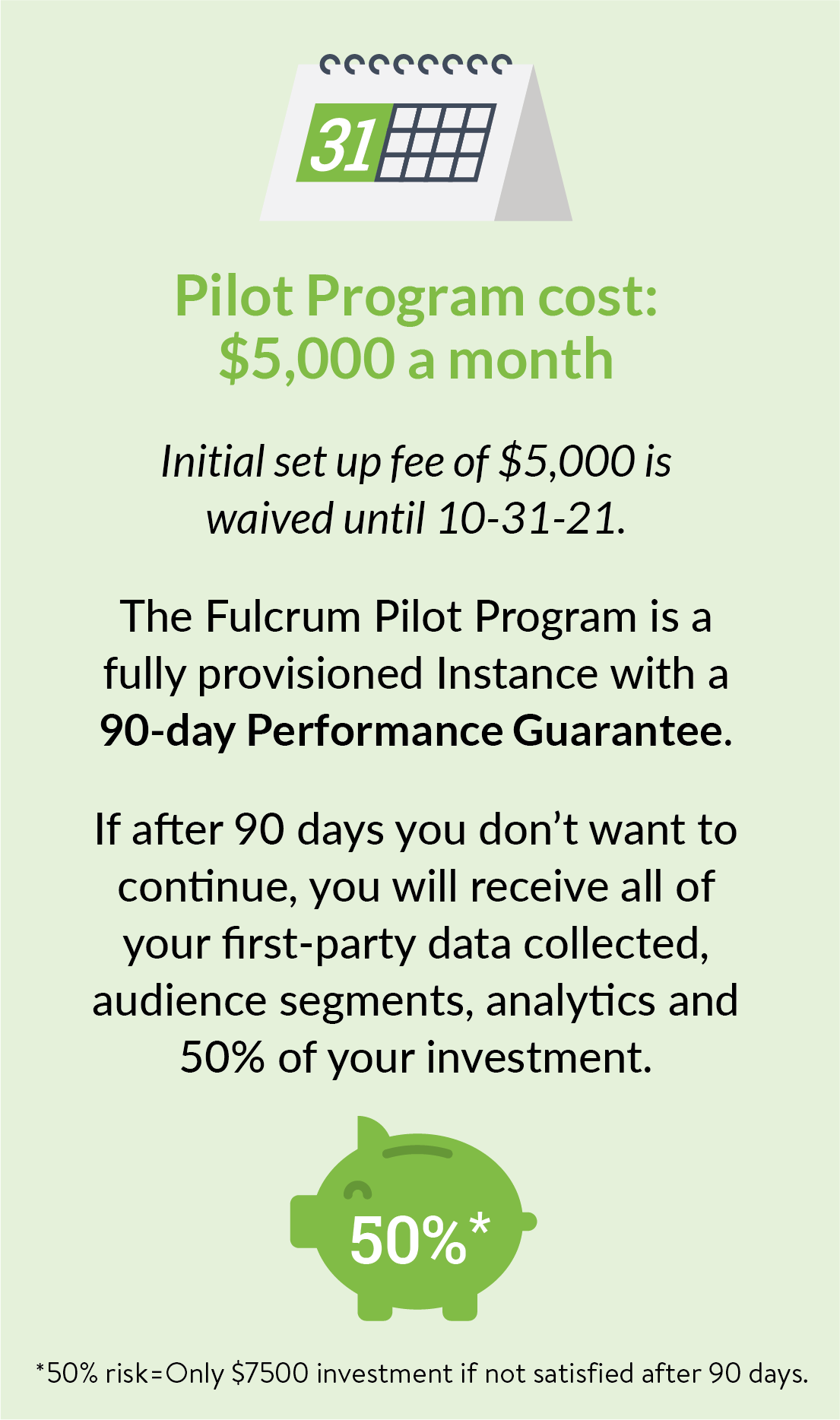 Timing for Pilot Program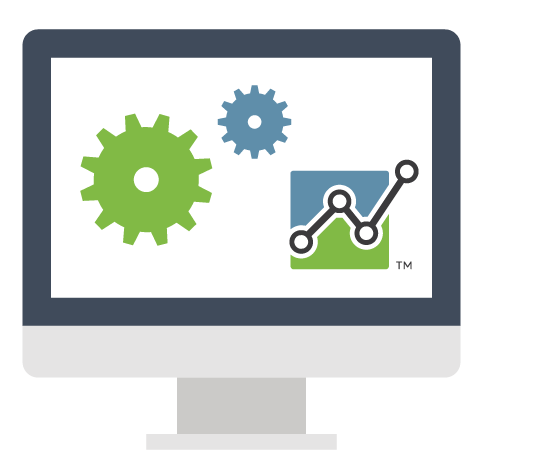 You can be up and running within days, not weeks.
Our client onboarding team makes it very easy. Basic install takes 10 minutes for you to have first-party data at your fingertips!